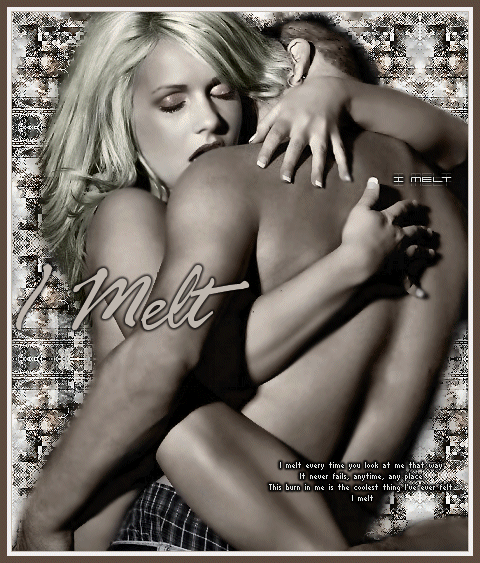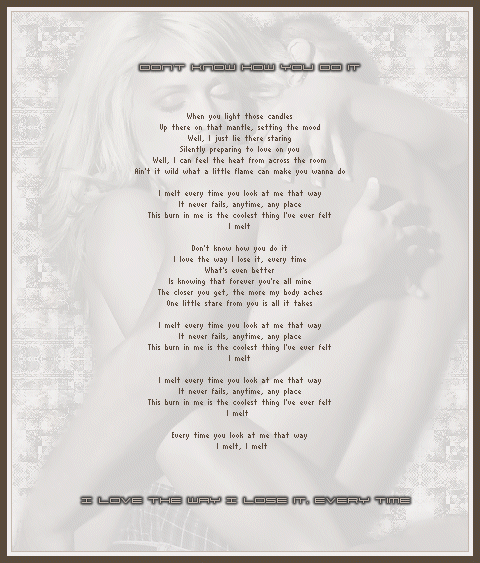 I melt every time you look at me that way

.
.
.

Rascal Flatts - I Melt

Kim,

Once in a lifetime we meet that one person
that means more to us than the world and baby
You are my world I wake up everyday thinking
about you , I lay my head at night wishing I
could be in your arms. I have to admit I was
kind of scared when I first met you and we hit it
off so fast but now after many days I have realized
why it all happened like it did. I will always love you baby
I love You,
Eric

Eric ~ n ~ Kim
November 17, 2007

.
.





.
.

• psych0tic © 2007 •